Our History
And where we are going
Starting out as a single man-in-a-van operation over 30 years ago, Hardings Transport Ltd has established itself as a leading international operator, being the choice haulier for local businesses and international corporations alike. Our success can be directly linked to our deep-rooted belief that reputation is critical; both yours and ours.
The company has weathered many storms. Having endured the most recent economic upheaval and emerged ambitious for growth, we now plan to continue our evolution by maintaining our reputation for reliability, retaining skilled employees, and sustaining continued investment.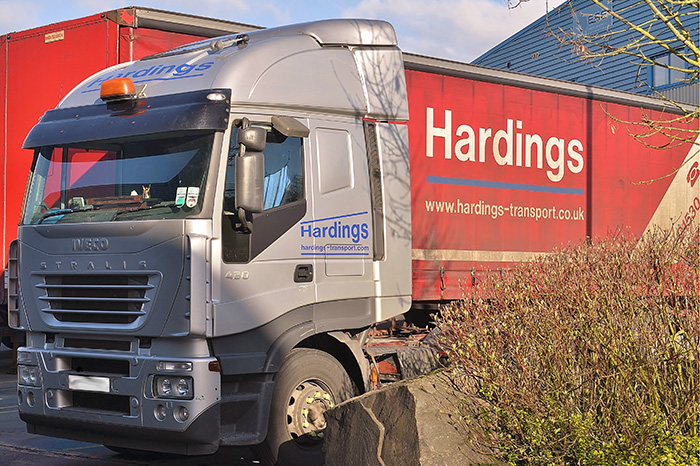 We pride ourselves on the level of service that we provide; continually keeping customer satisfaction central to our operation. Reliability is a key quality in our constitution, which can be seen by our untarnished standing and by the number of key customers that continue to work with us. Our operation has been built around just in time campaigns, so we are perfectly geared to react to any short notice requirements demanded by our customers.
We regularly update our fleet to uphold our image and implement up to the minute technology to stay ahead of our competitors. The latest edition to our services is 24hr tracking capabilities on our entire fleet, increasing the level of service that we are able to provide.
With vehicles ranging from sprinter vans to curtain sider artics and refrigerated trailers, we are capable of providing any type of service that you may require. With 55,000sq. ft. of warehouse space and 20,000sq. ft. of under-canopy area, we can be as flexible as you need us to be.
Contact us
today to find out how we can improve your supply chain.